Compliments of the season guys! Hope you're enjoying the holidays? Well, I can't really say that I am because
I'm still working *sad face* Anyways, I'll skip all the talk and get right to the business of the day.
So today I'll be showing you how you can create a 'bust cup' for your tube dresses,tops, African wrapper blouses and so on! Note though, that you can also merge this technique with the same technique used in making Princess seams as seen here when you want to make dresses, blouses, etc.
For those of you who don't have the slightest, of what I'm gibbering about, I'll show you a photo :-)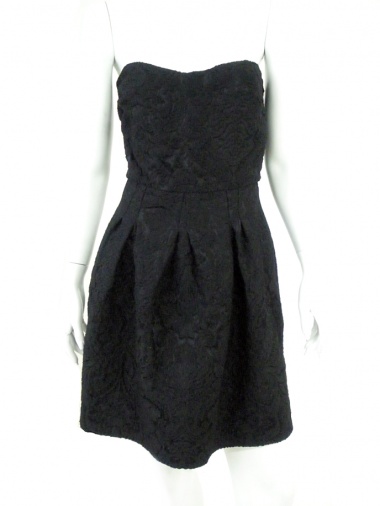 (PLEASE FORGIVE THE DISJOINTED PHOTO ARRANGEMENTS. BLOGGING VIA AN IPAD ISN'T VERY EASY :-(
Get your bust measurement. Lets use a bust measurement of 34.
Little arithmetic(a must if you're a serious sewer)
Now we all know that we ladies have got bigger chests than backs right? So we most definitely cannot have our back and front bodices cut equally when making tube tops. Normally, I use a 3 to 5 inch difference, it all depends on the lady's body type.
Here we'll be using a ratio of 19:15 for the back: front bust measurement.
Now add your dart and seam allowances to your 19"(I got 28"as my princess darts are 2" wide and seam allowances are 1.5"each in the sides and 1" each in joining the bust cup seams.
This is the width of your fabric. This calculation is necessary to avoid waste of fabric.
The 2" gap in between is the princess dart.
The first and second horizontal lines are the apex and underbust points respectively...
(Remember to take your apex -to apex measurement)
Cut out at the markings.
Place your fusible fabric stay on your centre and side pieces,join together placing accordingly,and then sew the pieces together. When you're done, iron your seams neatly and voila! There you have it. Notice the 'cup' effect you now see from the photo?that's going to house the 'ladies' :-)
Photo credit: www.dressspace.com